This has been a powerful week. Our world feels very challenging and uncertain. It's amazing that some people have chosen to persevere through the madness and rise above it with Grace and dignity. I'm thankful to be with all of these positive and inspiring people. Thank you for making my first venture in publishing a success. Let's continue to spread more Grace and Joy!

Do you enjoy true-life stories that uplift, inspire, and amaze? If so, you'll love this brand-new book I'm part of: 365 Moments of Grace. It contains 365 personal stories of grace, miracles,and transformations from over 250 beautiful souls all around the world, including Kristine Carlson, Arielle Ford, Christine Arylo…and ME! :). This special book is filled with over 450 pages of such positive, loving energy, and we know that it's going to be so healing for so many. The contributing authors all came together to show how magical our world is and how connected we truly are. If you're looking for inspiration, this grace-filled collection will restore your faith and re-awaken your sense of wonder in the Universe!

Here are the book's chapters:

1. Messages from Our Soul & Beyond
2. Physical Shake-Ups & Near-Death Experiences
3. Everyday Grace
4. Signs of Grace
5. Animals & Nature
6. Loving Grace
7. Earth Angels
8. Divine Interventions & Timing
9. Grace-Filled Transitions
10. Graceful Epiphanies

​In my piece, "Enjoy the Journey," I share how I've finally found contentment after years of searching.

​If you want to read this piece– and 364 others– I hope you'll check out this wonderful book. It makes a great gift for friends, family, and anyone else who loves to be inspired and amazed…including yourself! To learn more about the book and purchase your copy, please click here:
​
​
Powered by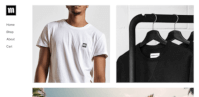 Create your own unique website with customizable templates.